ADOLAYSI PENDING UGURA KIBINGKE: Kunama agara sasa junuba tafkiabbu nausuma Adolay Osman Aggar "Kunama Anna DUNGUL AMOSHKOL ABELEKAT" jarimatia kona kikaske. Lauetiakin laueta angngadasi fifin kokoibame tamata kekabbu katakemoae Adolayna Taleniena biloke dea.K.A.M (October 04, 2015) Assi tukumu
---
NNA DATENA AISHINO??? JARIMATA TAGGIMINE AGALDADA!!!
Minda Turba
Mamaja Bokorodala!
ADOLAY KABARIA IRAUA KISEKOLAKE:-
Adolay fanaka gerasi nafos kikkinama www.mesel-biherat.com ingnga kise kolake"Sanda turba ummali kotuki otta fan kouino pending kishaki ma oina ma achcha kishaki angngabbu datella muda fanemme, kellasi misasame dabbu kognumki golgada taggimala koske." K.A.M (October 03, 2015) Assi tukumu
---
ADOLAY AISABBATASI MABUSALA LUSGOSSO?:-"Ethiopiala LESE dabbu kokidama uaga Ba andakatta sase kinasaki oina boa kala kutuki kasa ngada,hakima sada kolaki nnakedabbu Kunama shuka bilashabbu kobal kosanasi kimingke."
(LESE Mabusa).
Shabia iamoa kia kikananditta dugule bubieta kogalleki nna bubiesi tendia natada naulammabbu nauta karenanni dabbu kodano katikkainabe dilla? K.A.M (October 03, 2015) Assi tukumu
---
Facebook´s Piratery, Adolay talene Facebook gna shifte.
Adolay Kornelios (MAFFIA)
Tewelde Minase ,
Yakob Shinggirai (Kongkora)
Shallam Katta,
Hawa Kabbaddo -Jener,,
Ermias Gogne
Kububay Gaana,
Andom Yosef ,
Atambo Nobeta ,
Marco Andagay B,
Dawitay Dawitom,
Aroda Agale
Dambe Shakafa,
Nura Adde
Asaneme Kunamesi,
Andy Sumbare Fam.
Manne Nayfa I,
Armando Akolli
Zekiel Malik
Dabaro Buta Asse
Selema Yosef
Mahari Kuri
---
KORNELIOS
in AMERICA
OBAMA in ADDIS ABABA NNA KENA NANO ? SHARA ITALA AIKIMIN GOSSO? FANAKELLALA ADOLAY MABUSESI GABALA KOKKALOKE, TATTAGA KOKKALOKESKI VIDEOBBU SAUARON KOKI KOSONO, AMMA KILATTEKI HOS KINAKE.TAMMAKI UNU AIKINNENO ?
KAM = Kunama Agara Mena (August 03, 2015) Assi tukumu
---
WANTED FOR HIS "HOMICIDAL" ACT AGAINST HIS OWN KUNAMA PEOPLE.WHO ARE THESE? These are the Kunama individuals who were execute by DMLEK´s leader Adolay Kornelios Osman .
The bunker lies on the right hand side of the valley
KOIBISHA BACHASI ULANAFATA GAFUNKOLAKE.:- Kokaiasi Adolay mabusa kobinimasibbu tamma uie 106.dea. Nna Web-sitena sellana sudana mukutul gomme bubee aftata keite. Emena ardealabbu kotikea milatta misam kasonasi uda weikeda kishamoa osson nasona henggonake. Tammakela kabara tokoman dimoa Adolay dabana kililikimandea. K.A.M (September 22, 2015) Assi tumuku
ADOLAY TAMANA SHAMADOKALA KOSKE:-
Adolay Ethiopiakin feski Amerika laga komasibbu tela artoke shanke . Adolay Amerika koma siaba lagoa Presidenta Mr. Obamatte nale nafalinandabbu kuda kingeramansubbu ishaiana tamata antatellette kile kifalima inamme. Nna kena tama hadirena "JARABA ASATTALA koske, ide oina FANEDETTE" mikotakebedoa dea kokeloa. Sale Felice (September 30, 2015) Assi tukumu
---
Milomikose ningin mibalgongkele:- Nna badda anibodala togis koda kolatama latta aurena, Kornelios Adolai Osman Aggar, ERKUKODISU Kokolata Manna karbiba dabu kigaue naus koso kokidaki, amatellala, Dembe Mugul mabusa ita solin nanti dabbu, mabusa ita kiki, mabusoaesi lis kintimala, askama uabu gumes kotato kudama aura dea. "Kotatanake Makala Badangke" Kuname. Ilano naudake sumala, artoka kalafos kishike.KAM: Kunama Agara Mena (September 22, 2015) Assi tukumu
---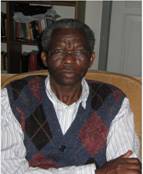 (So called Kunama leaders) KOIBISHA BACHAMBE SHIGIDE NAUDAMBE?:- "ENA KITTITALA NOKOSNINAMALA JARIMATA ARTA TILLAN NINAMOA LANUME .IDE KITTITA JARIMATA ARTE NITAKEMA SABBATASI OINAIEKIN DOGGAGODAda" haida auroa koda kode haddadomuna. Ide nna baddokala eme jarimata minamma kalla agara kasakala gongki sungan gongke ditta anabbu jarimatine kulabbu jarimatinema etake doa koda kode kodana. Nna kuda gosuma aifanakala "YAKOB SHINGGIRAY au KONGKORA" dea. Abbaria Adolay kokorasi ordina kishoke Kongkora ikaski askarieda Eritrea koliki sania tillamunasi ordina kisho gosumala "MILIMALA AGALE KEAFAMU au ANEALA KOITEMA SHIGIDE NAUN KEKO "doa dea. K.A.M (September 19, 2015) Assi tukumu
---
NNA URGUNANENA(urbunanena) NGKA KINO?
Nna urgunanena (urbunanena) tela uia 07.07.2015 Ethiopiata feskosodake. Lakin tamata Addis imme. Ide ke attile koludokala. Nna urgunanena (urbunanena) fesuma sata kotakemme. Lakin
agura au pilota talala Adolay ide akodadia Fitzum kime mishamoa sauarouabbu kotalalike. Oinabbu nna urgunanena (urbunanena) kosima uaga kinti kasasama ka Shillimata au FADUBA taggima kinake. FADUBOA KOSONOA GOMATABBU (July 15, 2015) , TIARATENA 7 JULY 2015kin 7 AUGUSTta TELAkin BADDALA ADDIS ABEBATA FITTISUMAKIN; NGKA BORI KUNO OKOFARAGOMMO SHIMELBALA TALENIA? SHIMELBALA ADOLAY ADDIS KUAKEDAB LETTU OSMAN AGARA KIMAMAJI GOSKE. MABUSALA GOSKI IMBIGOSKEDOA HALALA AURA.NNA HAKENA KOTAKEMMASI KUGNUM GOSKE DITTA AGARA MOSOA MAIDA KITAKKE!!! HAKA AURA ERKUKODISULA DODAMBE? ATTILE LAMBA IMALAMMENO FITTIS GOSUBE??????????? KOGNERABBUNA MAMAJABBUNA AGARA NISHINNI!
---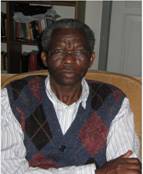 Adolay Kornelios,Yakob Shinggirai, Tewelde Minase, Osea Sila , Jermia Gog
www.oktono.com/.../lk7V8QWafMM/Eritreans-and.
www.perlink.de/youtube/nszkBr3Xo0Q/
TEWELDE MINASE, JEREMIA GOGNE, NOA-BIYA ABRAHA, DAGU ANDAL, KONGKORA (YAKOB SHINGGIRAI) , JENER JEREMIA …....ECT..........ECT.....ADOLAY TALENA KANGKE WAALA-NEHBI-SHIMELBA ERKU HELLA, EUROPA ERKU HELLA, KANADA ERKU HELLA, AUSTRALAIA ERKU HELLA, AMERIKA ERKU HELLA. AMERIKA ERKU HELLA KISHAMA AMINNO ANDEA TAMMATA ETHIOPIA-SHIMELBA ERKU HELLATA IDEKIMMA??????? BORADENA BUBIA NGKASSI KI LAKASSO KUNAMA KOBISHA ABACHACHE; KUNAMA AKKANE????
In trying to fool every one else, Mr. Kornelios Adolay Osman Aggar, has been fooling only his own self.
All those sixteen, (16), years, Mr. Kornelios Adolay Osman, has been only deceiving people, including the Ethiopian government, which, though it has given him save haven, behind its back, he has been committing criminalities after criminalities, upon the Kunama refugees, forcing them, either to apply and leave for third countries or forcing them pay, for the movement, as he claimed, whatever cent they could afford. Many Kunama, who understood Mr. Kornelios Adloay Osman's devious aims, eventually decided to abandon him completely, and also the movement itself. In the final analysis, Mr. Kornelios Adolay Osman has failed in all areas of his deceitful aims, criminal activities and his dream of becoming the leader of the entire Kunama population. The VKP/KAM: (January 19, 2015) Read more
---
(AIMASE KISHA 1940) ADOLAY TALENA FARKELLE NANGGOMMO? :- ASANEME KUNAMESI dabbu kokida gosumena lattia artela kesi dimala Facebookla sauarea mutunasi aiminno mikkailonosuna. Nna kena unu sauaria darka sauara ide kidia ASENEME KUNAMESIda. No nna kidena Kunamala ka kida kishama tamata na itakno? No darka kidambe abisha kidambe? Ide nna baddokala kitafki "Shabiam iama Kunamengngabbu naum mudamakiske." Abbaria Kunama arte Shabiam iama sabbatasi tur ingngoka kabaromuske. Adolaytte saummeske. K.A.M (September 14, 2015) Assi tukumu
---
THE GAMES OF LIES ARE OVER.!!!
---
"GIACOMO NATI GALLA ABBOLLO" ANDIA ADOLAY MABUSA KOLLIMAKIN AI IMINNO UISKISHANO?????
SHIMELBALA KODUSE NA SANDUKI FILLONG KOGNUGNANO KAKOSSO???? SARIDA KABARA!!!!
---
Kunama Heroes
---

---

---
Victims of Isayas Afwerk

---

---

---

---

---
Adolay K. Osman Kunama murderer.

---

---

---

---

---

---