"KOKOBA BIAKIN TOTOMA KISHAMA KITAKEMMA KA KOSIBE?"
TAMA APRIL, APRIL, APRIL TELABBU KITAREBINASI SHIFTA AGINJARA ANTATA SHIMELBA DEME MONGUL KUAKEDA KABARA KOTALALIKE. MANATIA TUR SHIGIDE NAUDASI, MASKABA HENA KOBINA ELTANOAKIN KOSASAMME. FAIAD KANTI FUS KOTOKONOMA KURA FUSUNAMA. SUNGADIA DAGIGATAKIN DAGIGATATA KAKOTULE!
---
ADOLAY APRILE KIDABBU KAMAMAJI GOSKE. Adolay kakkaiama kalla Amerika laga koki Aprille kidabbu Tombitta , Tombitta , Erkukodisu , Erkukodisu dabbu koda kide fanes kimamajiki komaldia sholdanditta taleniekin kiuauiki tagama taggimala koia kishimoa kotakema. K.A.M (March 31, 2016) Assi tukumu
In Support of Sale Felice's Article, Statements and Argumentations, in Kunama Language, on Kornelios Adolay Osman Aggar's Use of the Dramatic Style and Discourse of the Kunama Language: Part Two:- Read more
March 2015 Any one seen this person? Read more
---
ANDEA ADOLAY AIKALLI BOTATOSKI ILATTA KISHIBESSA MAIDA KEKIDA ATTILE SUKUDOKALAMA.
Ke šuka fala sakadima sababowana wojiyana March 2004:-
2003 December TUMMADA OJA WOYNE :- Assi tukumu
Kunama agara kosasama akosasowakin koludama sana sanayta ayšino? Alatta: Agabil (Afayadaòekin)Alias Adolay ainia 2000la. Assi tukumu
February 2004 Nissala kinamma koda inanni. Assi tukumu
ADOLAY MABUSEKIN KASSETE NGERABBU UASUME NUMURATA 2000la.Ngelia (menia) Kassettebbu uamme.Assi tukumu
---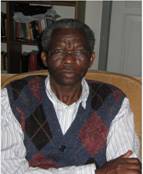 The 26 Commandments of Adolay DMLEK style/Adolay-Cha-Fanede 26 kinolake .
LAGA IBINIMMANBBU CHA AKURA MABUSA FANEDE KILATTANASI NATTE KOSAMARAKI GOMATOSKISHINO? AGARASI SUMMASKI NNA FANEDENAE INALEKISHONO IBINGKIKABE TUR UNOKAM ITAKEMOABE?
ADOLAY ERKUKODUSIN KITTITELA SHOS KOSINNIDOA,TAMA SHABIAM PFDJKIN KITTITELLE OKOSINA DADANUMESUMOA SHADIA KUDAKE

.
Assi tukumu
---
These are the Kunama individuals who were execute by DMLEK´s leader Adolay Kornelios Osman .
Adaggo, Yacob, Hesen, Nuri, Mara. (The bunker lies on the right hand side of the valley)
---
UNITED STATES DISTRICT COURT SOUTHERN DISTRICT OF IOWA UNITED STATES OF AMERICA, FRAUD AND MISUSE OF VISAS/PERMITS 18:1546(a) Visa Fraud.- I am giving up, before entering into the plea of guilty. (Editorial, January 21, 2016) . Read more
SIGNATURES
KONIA FIRMENA KENTI NGERANSUNASSA. BARJALNASKISHANO ANASANGGA BADINE OSPEDALA KOKI KONTIMOA KORMENABE
---
NNA FACEBOOKMA SHARE KEMINGKEKA, HEMMA DAMANABBU KEKOTULE.
---
(Belzebub Adolay with his family)
NNA SAUARENA GOLA SHUKKARA HAMA FANAKALA ARTE MAILAM; AMERIKA MABUSA UAMMALA SAUAROS KISHIMA. NO AMINNO TAMA MABUSAKIN KISHAKIMA SAUARA UTUMMA? BE ATTILE KOTAGADALABE? AGARASI MAMAJA KOMALKE ADOLAY!!! GPS ANSANGGA KOLLIKESONO NOKOTUDA GONGKELE?
KUNAMA
NARA