(ADOLAY ADDIS KUAKE) KABARA SHIMELBAKIN:- SHASUMA SAMBATOLLE KODUSE KOBUCHA. Kobuchoa maromme Chichchi Adaggana, Lukana minalema kokele:-
1.- Ai eminno amekin milaj gommo? 2.- Agara tummadala ai eminno mikotafemma? 3.- Kittita ai bai keminno mikoibanongki nnaila kofalike. Agara Kasa :- Kittitakin kejima kasi Shabiandab meudaki amenggele gomoano ueinab makukengke. K.A.M (August 28, 2015) Assi tukumu
---
SHABIA NAKUKEDA TAREBA AURA:-Shabie bacha kobingki ashik laga kobininata auria bubia borada. Bubiakin ka nafara Esayas kogaueki maliaka au Anna kalla kolilikiki auria bubia Eritrea agara bubiekin tur nna kokenadea ka dabbu sella suda asara sanoka kishake. Adolayna talenie sanana nnokena dagamos goske. Esayas udabbu Adolay kishano Kuname hella daungke. Eritreakin Shabia konakin kokoful kolome Ethiopialabbu kodia Adolay koske. Barie Kunama iaie. Shabiakin kejiki "Ethiopia kuama Kunama Ethiopiala Adolay sabababbu okotito gomunasi shomumme, oinabbu unukin kogalle gamunasi komingchi kolake." K.A.M (August 22, 2015) Assi tukumu
---
MOSHEKE , BAGANE, DANGKUNE, WEINAKE AENO? Adolay ingkedibbu ka nacha ishaki mabusala gos kimbi gosubessa tarikia fashoa keula kelatta kesobbu sase okidadima timangke, okkailoke. Olaj salangkosake. Esayasna Adolay ide Adolayna Esayas biloka. Ide nna ke barename komaldia oratia samiana elloka kisha kusumoa kabara farkella tabilokala kishke. K.A.M (August 20, 2015) Assi tukumu
---
ADOLAY AUREKIN :- dimakin dimata koda kide kuda gosuma aurekin ella "ABA NNAKEDA KISHANANDA ABBAREN NAUTAMME " suna. Aisabbatasi kifoda kuda gosso nna aurena ? " ingallangabbu naiammeki agarette masa maiakeda kasa kishoke" , ide nna kasena shamma fanakela kishaiana nnakedokabbu kuda koke. Ai itakno lajina kambala ainie anabbu okosimmabbu kidioka kolattano telikelidala UNHCRkin kina kokkoinama "KONUMA - SATTE" dabbu kotakema Kunama agara aubouaesi kikida kuda gosube? KAM = Kunama Agara Mena (August 18, 2015) Assi tukumu
---
BACHA TABILA SERGA GASKE:- "Shabiasi Ethiopia Akumata andakattoana ititomma nna Kunama agara angguda kishena kakki Shabia bagana kabachida ashirma kobina lauetanda kasa kishoke. " KAM=Kunama Agara Mena (August 12, 2015) Assi tukumu
---
ADOLAY ORATA KOMALITTA :- Adolay abae otogammo Adolay tagamala MASHALLA! Adolay tarika au sama bubia baioka. "Adolay KOIBISHA BACHANA KOBOCHA BACHANA" ketaua kitakemma kan dea. KAM= Kunama Agara Mena (August 10, 2015) Assi tukumu
---
ADOLAY ette ESAIAS ette AILA MOMMO?:- Adolay Korneliosette Esaias Afewerkiette komoda Kunamasi aba naiananda kasalala dea. ERITTREA agara bubiasi aba naianansumala Adolay lakin aia Kunamangasi tur ainangam naia nakanandala mongke. Nna hakena sanala kuta karesumasibbu galla arte shangke. Barie agare mia gomma sababia aure : "abasi kaiafasunasi sungasso naite naiake, Eriitrea agara au Kunama abaia kishamasi maake dabbu ide kittita bagana sungammo maiake, ide kasaka baiabbu kosa sungan kokosso manite maiake" K.A.M (August 27, 2015) Assi tukumu
---
ADOLAY ANTATA AUBA.:- "Shabiam Kunama kiamala mola miko kabaromunasi niatomma kalla Adolayna kittitiana iama Kunamengngabna kabarombu katika." Shabia auranga mikamme, kittitangasi mikammeda sababekin fes kiake Adolayna kittitiana kisheana nna tabilokenabbu kiake. Nna kishamma kishaia aishibbu angngada mishano, barie shiftokame. Adolay talene agaga ngashasi hila ngashandabbu mibingki figin mikoia gomme dea. K.A.M (August 23, 2015) Assi tukumu
---
ESMADA SASABBU:- NNA KENA NANO? ADOLAY TALENE NANGGOMMO?, ADOLAY ORATA KOMALITTA, BACHA TABILA SERGA GASKE, ADOLAY IMBALA, ADOLAY ATTILE IMBOKALA, FITETA MANATA OTAKEMME, KUBULA BABE GUJA AURA KIKOKE !!!:ADOLAY NASKINANO? ADOLAY TALENEDA FACEBOOK SHESHETE NANGGOMMO? ADOLAY FALA KOMALITTA, ADOLAY ORATA KOMALITTA, ADOLAY ATTILE IMBOKALA, ADOLAY AUREKIN, MOSHEKE, BAGANE, DANKUNE, WEINAKE AENO? ADOLAY JARIMATE KOMALITTE. SHABIA NAKUKEDA TAREBA AURA. Tama Adolay tarikana oina kosimokossi komalke. Adaggo Auka, Yakob Ashora, Husen Yousuf, Nuri Tukka, Mara Ashkaba, nna kenae kokoba isa kokobanno haikomab mintiki Adolay mabusa kollima minimbi gombe talenie? Agara maja au dugule majala damania gauarnamme. Sale Felice (August 22, 2015) Assi tukumu
---
ADOLAY JARIMATE KOMALITTE :-Adolay shamma gallenaiela tillas kishima jarimate foda kamala inamme. Iloki ningisuma utunggula lause au fase fongkoianamma masaloa kokala Adolay mabusa kobinima uiouakin unubbu haing koshima ka arte shakenia laueta shangkolanasi iriga gerala kouaki arbia kokoluda gongke.KAM= (August 21, 2015) Assi tukumu
---
ADOLAY ATTILE IMBOKALA !! Oina kososonia auranda "aba ingallangabbu naiammeki agara sasette masaki maiake dabbu kudaia" kira taggimala kuananga kishamoa kotakena kogoshake. Anda kemallenoa unu ishoma ordinabbu koniabbu "mena kikalle kiafamme tamma ime ulie turka fangki laajina kambala kokoske" Politika au kittita kidabbu kodie kiafan koshime lajina kamba kouamala Adolay ella kiminimme . No ka kisha taia aluganno ena henumala nia honuna haka kosibe. KAM= Kunama Agara Mena (August 18, 2015) Assi tukumu
---
KUBULA BABE GUJA AURA KIKOKE !!!:- Nna mamajabbu kisosoni kitatoma nenedenae bakata angngada oinamme tur imamajiki okomamajina kishamma kishaia. Adolay fanakellala "Abasi kodange bubie akukeske , ide aisabbatisi kakubessa natakenasi shonammeske." KAM= Kunama Agara Mena (August 14, 2015) Assi tukumu
---
(ABACHACHA KARBIBA) ADOLAY IMBALA !!! :- Amerika Presidenta Mr. Barak Obamaette nafalinasi nokesuma "ADOLAY KORNELIOS tammake mabusa itala goddia bubia imba kishamoa kabara shaski Addis Abeba Shimelba lajina kamba kuake." Unutte gununanangas kima Adolaysi mabusa killiki Addis kiui kigaske. KAM= Kunama Agara Mena (August 11, 2015) Assi tukumu
---
ADOLAY FALA KOMALITTA:- KAM=Kunama Agara Mena (August 08, 2015) Assi tukumu
---
ADOLAY TALENEDA FACEBOOK SHESHETE NANGGOMMO?KAM= Kunama Agara Mena (August 06, 2015) Assi tukumu
---
NNA URGUNANENA(urbunanena) NGKA KINO?
Nna urgunanena (urbunanena) tela uia 07.07.2015 Ethiopiata feskosodake. Lakin tamata Addis imme. Ide ke attile koludokala. Nna urgunanena (urbunanena) fesuma sata kotakemme. Lakin
agura au pilota talala Adolay ide akodadia Fitzum kime mishamoa sauarouabbu kotalalike. Oinabbu nna urgunanena (urbunanena) kosima uaga kinti kasasama ka Shillimata au FADUBA taggima kinake. FADUBOA KOSONOA GOMATABBU (July 15, 2015) , TIARATENA 7 JULY 2015kin 7 AUGUSTta TELAkin BADDALA ADDIS ABEBATA FITTISUMAKIN; NGKA BORI KUNO OKOFARAGOMMO SHIMELBALA TALENIA? SHIMELBALA ADOLAY ADDIS KUAKEDAB LETTU OSMAN AGARA KIMAMAJI GOSKE. MABUSALA GOSKI IMBIGOSKEDOA HALALA AURA.NNA HAKENA KOTAKEMMASI KUGNUM GOSKE DITTA AGARA MOSOA MAIDA KITAKKE!!! HAKA AURA ERKUKODISULA DODAMBE? ATTILE LAMBA IMALAMMENO FITTIS GOSUBE??????????? KOGNERABBUNA MAMAJABBUNA AGARA NISHINNI!
---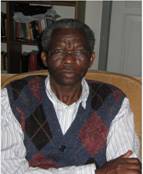 Adolay Kornelios,Yakob Shinggirai, Tewelde Minase, Osea Sila , Jermia Gog
www.oktono.com/.../lk7V8QWafMM/Eritreans-and.
ADOLAY TALENE UKUNA FAMU !!:- Lajina agaranda galla inggida 2000la ame kullu kullu are lagansuma gamanni, ame kittitangette mabalenanga, ame suka makas madenanga, dabbu kubula kotu kobaki kubula bungngabbu are kudusunama fanakoalle nna tamma Facebookla shesheta shurkende shen gommenae ingkalle uoinon koinameno? Tammake talenia farkelle ukunandoka ukunan kokosso datena gila kishanata gas gosube dala. Nna urfa kolena hemmumme aura shadian dea. K.A.M (August 25, 2015) Assi tukumu
---
ADOLAY NASKINANO ?:- Tama Adolay aura artekin ella kantia "ABA EMESI TOK TOK NAIAFANAIA ETHIOPIA ABASI ELLA KOKELANNI " skinake. Tamma enti nna aurena junuba galla arte kulabbu ADOLAYSI TOK TOK KOIA FAMUIA ETHIOPIASI illimmasi koke. Nnadea Kunama masala artekin " Aila asuga sekedinanno sekesunama aura baia nudame sumam koske." KAM= Kunama Agara Mena (August 16, 2015) Assi tukumu
---
FITETA MANATA OTAKEMME:- Adolayna taleniena fitetan suma auroassi gummeda au kokida nitena manatanda kotik kiake. Maidasi maida ide baiasi baianda koda kotakema ke fiteta manata matakkengki serga ganggongke. Ide talenia farkelle asik Sila Abelke, Berhane Eziekielke, Nilson Mandelake fitetette saungki, Adolaysi samitta koso kosoronasi jarabemma talenenae aette nutu nikela? KAM= Kunama Agara Mena (August 14, 2015) Assi tukumu
---
ADOLAY ATTILE IMBOKALA:- Amerika kima okitala nasso "tamma aba Amerikala nakosgonamenalle abata anabbu koloki au telefonabbu kashodimme kulata suka ontinniske." Shabiana nnakedokabbu kimamaji kudaki agara kutuno haisgoske. KAM= Kunama Agara Mena (August 11, 2015) Assi tukumu
---
SHIMELBAKIN NAOSUMA KABARA TOKOMA:- Nna uie barenaiela agasiala darka kishellam koitema abachache 12 turka fangki Shimelba lajina kamba kouake. Nna kabarena kitalalina hesuma ka halou,halou halou Shimelba dokoa. (August 11, 201)
---
SHIMELBAkin NAOSUMA KABARA.- Kunamala ka guleka kobinamma nnakin baddala kosimme. Aishino Lettu Osmante Abayutte Shimelba kambabbu gangki sholda keula, ka ulasi 200 Birr, aisi Adolay ionasi sholda dogolas kiano koluda goskema kasame kasobbu iodabbu ishtamunasi na mimamajinasi darben gommo? Adolay Amerika sholda lagala koske, talenie shongki jabin kosamennino Shimelba lajinam jabiskishobbu inasi mikoluda gombe? Mabusakin kishanala Radio DC VOAla fanesumokolle kotalimanditta sakit eme lauammoabbu shoskishanni. Ellela Adolay ishaki Addis kuke tama Shimelba kishke dabbu agara mimamaji gongke. Mabusala koskedoa agarasi aisi mugnum gommo.Tamma uiena tele bare 2 uaske. KAM , August 08, 2015
---
THE GAMES OF LIES ARE OVER.!!!
---
Kunama Heroes
---

---

---
Victims of Isayas Afwerk

---

---

---

---

---
Adolay K. Osman Kunama murderer.

---

---

---

---

---

---